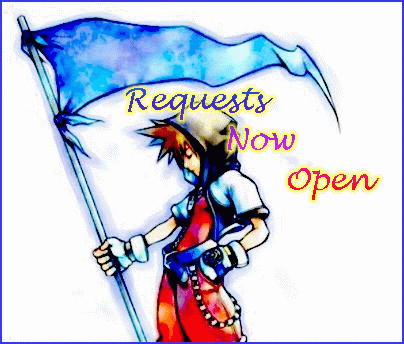 I'M TAKING REQUESTS!! But I'll only take requests for KingdomHearts icons!
ONLY KINGDOMHEARTS ICONS!!
I'm taking the first ten.
I can do animations and transparencies.
So if you're wanting KH icons, I'm the one to ask!!
Please be specififc; I won't take vague request like, 'Oh something with Riku' yada yada yada. You don't have to supply me with a picture, but it'd be nice. Please tell me: a: how big you want the icon (ex 100x100<--standard, etc.) b: what you want your icon to say Oh, and I can't use brushes and stuff. So those are out. :D
Happy requesting!! nya!